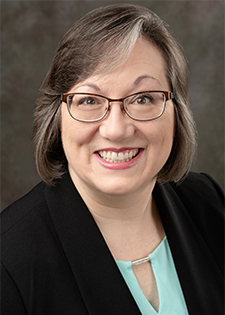 Statement of Qualifications
Lisa M. Duchene, Esq., Of Counsel to The Goldstein Environmental Law Firm, P.A., practices environmental law exclusively and assists a broad range of private-sector and public-sector clients with issues relating to regulatory compliance, due diligence in real estate transactions, contaminated site cleanup and redevelopment, and the associated financial incentives under a variety of local, state and federal programs. Prior to joining The Goldstein Environmental Law Firm, Ms. Duchene served as a Senior Attorney for the Florida Department of Environmental Protection (FDEP) for 25 years, along with a year of service as the Staff Attorney to the Florida House of Representatives Committee on Natural Resources. Over her many years as an FDEP Program Attorney, Ms. Duchene advised and assisted the following programs:
Petroleum Restoration Program
Storage Tanks Program
Waste Cleanup Program
Brownfields Program
Voluntary Cleanup Tax Credit Program
Drycleaning Solvent Cleanup Program
Superfund Cleanup Program
Department of Defense Cleanup Programs
CERCLA Site Screening Program
Given the increasing demonstration of interest by local governments and developments in reusing even extremely complex sites subject to cleanup under the National Contingency Plan with oversight by the U.S. Environmental Protection Agency, Ms. Duchene's former role as lead FDEP's Superfund Program Attorney brings extreme value to the Firm's clients. In this capacity, she worked directly with staff and attorneys from the U.S. EPA to negotiate Superfund Site cleanup agreements, Institutional Controls for Superfund Sites; guidance documents for implementation of Florida's Chapters 62-780 and 62-777, F.A.C., in concert with EPA's Applicable or Relevant and Appropriate Requirements (ARARs); State Superfund Contracts and contract amendments; Permission to Enter Property Agreements for contaminated sites investigated under the CERCLA Site Screening Program; and the Superfund Memorandum of Agreement (SMOA) for Brownfield Sites in Florida.
Ms. Duchene is considered an expert in the State of Florida on the statutes, rules, guidance, and policies governing these programs, having drafted on behalf of FDEP legislation for the Florida Brownfields Program, the Drycleaning Solvent Cleanup Program, and Global Risk Based Corrective Action between 1997 and 2004. During this time, she directly managed the Voluntary Cleanup Tax Credit Program, including rule adoption, application reviews, and eligibility determinations.
Ms. Duchene provides client with seasoned advice on: navigating the cleanup process for contaminated sites; regulatory compliance requirements; financial incentives and state-funded cleanup availability; discharge reporting; contamination notice requirements; utilizing conditional closure options with institutional controls and engineering controls, if needed; and site closure options under Florida's risk-based corrective action (RBCA) cleanup process to receive a Site Rehabilitation Completion Order (SRCO). Having served as the FDEP lead attorney for rulemaking on Chapters 62-780 and 62-777, Florida Administrative Code, for the past two decades, Ms. Duchene is well versed in the "Contaminated Site Cleanup Criteria" and the "Contaminant Cleanup Target Levels" that govern site rehabilitation at every contaminated site in Florida. She can skillfully assist clients with drafting, negotiating and implementing Voluntary Cleanup Agreements, Brownfield Site Rehabilitation Agreements, Consent Orders, and any necessary Declarations of Restrictive Covenant for contaminated site closure.
During her tenure at FDEP, Ms. Duchene served as the lead Contracts & Grants Attorney for the agency's many programs that are funded by a variety of state and federal grants and contracts. With this knowledge and experience, Ms. Duchene can advise and assist clients, such as local governments and the environmental consulting community, with negotiating and implementing contract and grant agreements and associated documentation including scopes of work, deliverables, invoicing and payment. Ms. Duchene's contract and grant experience includes: Water projects, Springs projects, Beach Restoration grants, Petroleum Cleanup contracts, Waste Cleanup contracts, Water Quality contracts, Clean Vessel Act grants, Deep Water Horizon grants, Solid & Hazardous Waste grants, State Revolving Fund grants, University research grants, and federal grants from the U.S. Environmental Protection Agency including non-point source funding and Total Maximum Daily Loads grant funding.
Since 2002, Ms. Duchene has been the co-author of the Florida Chapter in Brownfields Law & Practice: The Cleanup and Redevelopment of Contaminated Land (Matthew Bender). In 2004, she authored the Florida Chapter on Storage Tanks in Environmental Law Practice Guide: State and Federal Law (Matthew Bender).
Lisa M. Duchene, Esq.
Office: (305) 777-1686
Cell: (850) 567-8471